Twins Strong Left – 894 Check 3 – 7 on 7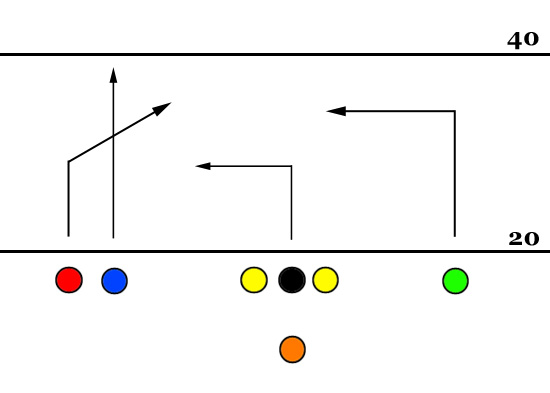 Quarterback Progressions:
Blue – Streak
Red – Post
Black – Out
Green – Dig Through
Play Theory: This flag football play is what is called a top down read. Versus a Cover 2, each safety will have to make a decision. The first will be between Red and Blue. Once Blue enters the center of the field, the other safety will need to cover Red or Green.  Versus a Cover 3, the center will be open every time. The key to this play is blocking. Because 3 of the routes are deep, the quarterback will need time for the play to develop.